In the heart of the Cantabrian Coast, in front of Cape Ajo, is the Hotel Palacio de la Peña, probably the most charming and least known hotel in Spain. It is an exclusive luxury hotel located in a 16th century palace, within a walled estate of 8,000 m 2 with extensive gardens.
It is currently operated as a small boutique hotel, but it can also function as a single residence.
This manor house with sea views is located in a privileged environment, where you can breathe tranquility and intimacy.
With exquisite decoration, its spacious rooms are ideal for reading, chatting, or enjoying a drink in good company. In addition, it has individual rooms where you can enjoy all the privacy you need for a quiet stay.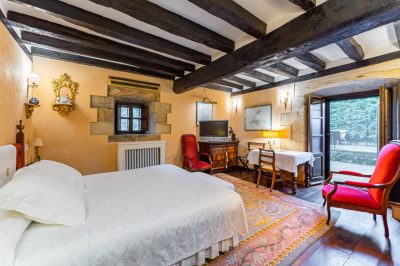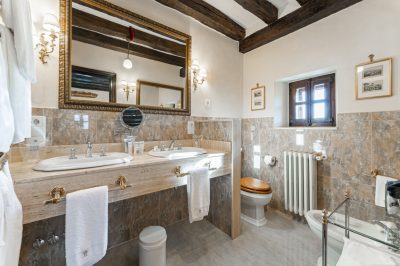 The interior of the hotel stands out for its elegance, thanks to the preservation of its palatial history, but without giving up equipment that provides maximum comfort, with all the comforts of modern times.
Apart from the main building, which has 6 rooms with en-suite bathrooms, large lounges, a kitchen and a restaurant, the complex has two fully-equipped independent apartments.
It is an ideal place for those who love luxury  and who are looking for a place with charm and personality. Its location is ideal for enjoying all the leisure and cultural options that Cantabria has to offer; since it is very close to the main beaches (Ajo, Noja, Santoña, Laredo…) and also to centers of a strong cultural nature, such as Santillana del Mar, the Magdalena Palace, Comillas or the Cabárceno Park.